LES SERVICES DE TRADUCTION ERGÉ
Professional Translation Firm
The firm was founded in 1984 by its president, Lise Contant. For this family business, ensuring client satisfaction and providing on-point translations are critical missions.
Over the course of the firm's existence, we have translated millions of words in the right-listed areas. Our longevity can be explained by our mission, which consists of staying in tune with our clients' needs, meeting their deadlines and providing them with exceptional quality.
ABOUT
More Than 40 Years of Linguistic Experience
Services linguistiques Ergé has been providing translation, revision, concordance and linguistic consulting services in Canada's both official languages for over 40 years.

Our prestigious clients work in several highly interesting areas and industries, including:
Politics
Intergovernmental and international relations
Environment
Finance
Information technology
Mining
Health services
Industrial manufacturing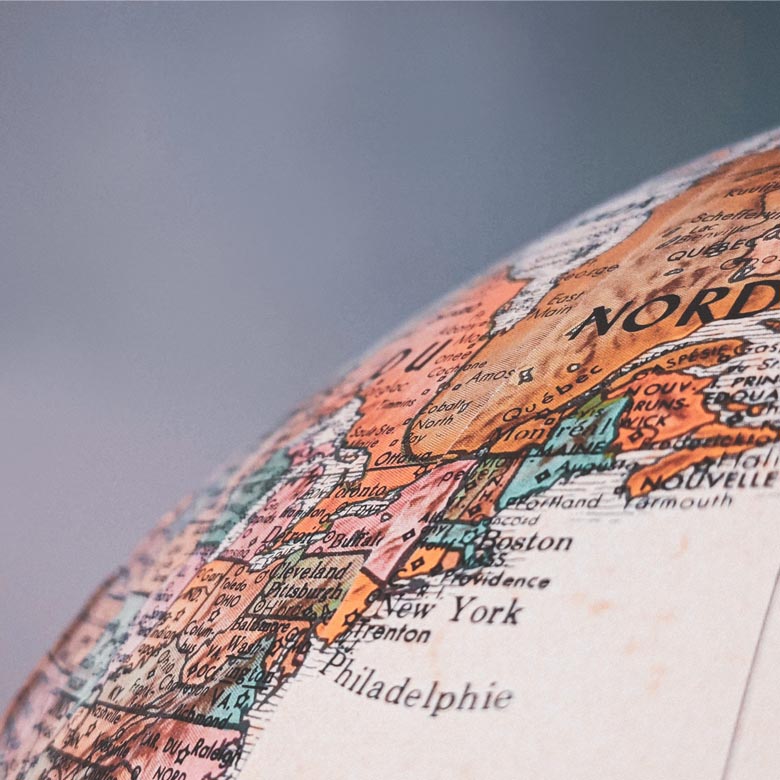 OUR SERVICES
Guaranteed Confidentiality
We keep all the written or verbal information that we receive from our clients in strict confidentiality.
A high-quality translation is easy to read and flows naturally, while remaining completely faithful to the meaning of the original version. In contrast, if your message is poorly translated, your readers will stop reading it. When you send your texts to us, you can rest assured that they will be translated and written with the greatest care. Our translators are talented writers, and each translation is systematically revised and proofread. This is how we ensure that your messages are faithfully translated so your readers can understand them and read them with interest. We're flexible, and we understand that unforeseen events can occur. So, please don't hesitate to call upon us if you're ever in a bind, even when the deadlines are very tight!
OUR AREAS OF TRANSLATION SPECIALIZATION
---
---
POLITICS
INTERGOVERNMENTAL RELATIONS
COMMUNICATIONS
ADMINISTRATION
PUBLIC RELATIONS
ENVIRONMENT
LEGAL
MACROECONOMICS
MICROECONOMICS
FINANCE
SOCIAL ECONOMY
INFORMATION TECHNOLOGY
TECHNICAL
---
TESTIMONIALS
Over the years, we've served clients working in different industries and areas, including the mining, paper, steel and automobile industries, as well as federal politics and the municipal sector. Our determination to meet the needs of our clients has enabled us to forge long-term relations with many of them. In addition, our ability to perform the required research to adapt texts to different realities or a particular target audience has allowed us to meet the needs of organizations with an international presence.
The team Behind the Name
In addition to our language expert collaborators, Services linguistiques Ergé has a core team that includes the following people.
Lise Contant
President & Founder
---
Lise is the founder of Services linguistiques Ergé. A translator with extensive experience and an OTTIAQ member for over 25 years, and a past member of the Association des conseils en gestion linguistique, she put together a team that is focused on delivering excellence at every level, including: translation quality, reliability, continuous improvement, use of modern tools, and impeccable client service.
Her greatest source of pride is that she's built a small business with a human face that has been pursuing its mission of constantly meeting its clients' needs for over 40 years. Lise has personally acquired expertise in a multitude of areas, including politics, finance, economics and the environment.
---
Richard Gagnon
Partner and Translator/Réviser
---
Richard Gagnon earned his degree in translation at the University of Montreal in 2004. Due to his analytical mind, he's very skillful in technical, financial and administrative translation in the areas of environmental issues and fundamental science. His great versatility helps him to meet all your translation, revision and proofreading needs.
He's the father of three adorable young boys, and he splits his free time between his passion for electronic devices and his family.
---
Patrick Fortin
Translator and Réviser
---
Patrick has a Bachelor of Arts (in linguistics and translation), and he collaborated with us for several years before joining the firm in July 2018. He's an excellent writer who is very cultivated and who stays on top of current events, and he produces translated texts that seem to have been written in French. A naturally curious and meticulous person, Patrick is a true jack of all trades who also has considerable experience in revision and in technical and legal translation.
---
Our Rates
You can rely on our 40 years of translation experience and our highly skilled team. Our regular and urgent rates for our translation and revision services are very competitive.  

Get a free quote for more details.
Localization
We localize the texts that we translate into French for the Canadian and Quebec market. Depending on your needs, we also have the required expertise to translate for the international market.
The texts that we translate into English are geared towards the Canadian English-speaking market. We can also adapt translations for the US and overseas markets.